Today, almost all parents want to instill in their children a love of the English language from childhood. And this is a pretty reasonable decision. After all, a high-quality knowledge of the English language opens so many new doors. The ability to clearly express your thoughts in English and write competent letters is the key to success in many areas of life, from a successful career to expanding your personal horizons and benefits while traveling. However, the most important thing for a child is to succeed in school, get a decent education, and then grow in the professional field. Therefore, this desire of the parents is not at all groundless. I propose to consider all possible future prospects of children in practice.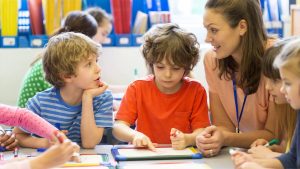 One of the beliefs of every reasonable parent is that knowledge of English gives children the opportunity to achieve success in their studies, and with certain opportunities, even to study in foreign schools and universities. This conviction is not an empty phrase. Namely, now in many educational institutions, having noticed the student's desire for foreign languages, they can offer participation in cultural and educational exchange. It will be an unforgettable and rewarding experience for any learner. There are quite a few companies organizing such student exchanges, the main thing is to clarify in advance the cost, terms and conditions of participation. Cultural and educational exchanges are very interesting and informative programs. They allow the child not only to visit an English-speaking country, but also to live with a local family, communicate with children of their own age, and also attend school and courses. Such a trip can develop the child's passive knowledge, i.e. everything that the child studied at school, but never used in practice. Organizing, selecting a family and a school, collecting documents and other issues are usually handled by teachers, or persons in charge of the trip. In terms of time, exchanges can last from 1 week to about 1.5 months. The cost of the program will also vary from time to time: approximately from 1000 to 2000 USD. Considering all the benefits that the trip will bring, it is not that expensive. In return, the child receives invaluable knowledge and impressions for a lifetime.
Another perspective in terms of study appeared not so long ago. If earlier the opportunity to study in European or American educational institutions was only an unrealizable dream, now there are a number of international exams, passing which the dream becomes a reality. Some of them are: TOEFL, IELTS, FCE, BEC, GMAT, KET, CAE, CPE, etc. Different educational institutions have different requirements. It all depends on the desired specialty, level of language proficiency and goals. For example, a BEC (Business English Certificate) is required in many institutions with a business education. TOEFl and IELTS are globally recognized testing systems for General English. And also these exams are required for emigration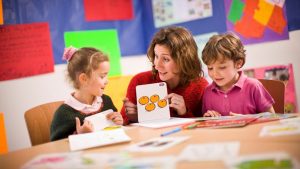 purposes. Teens' language proficiency levels can be tested using the FCE (First Certificate in English) or CAE (Certificate in Advanced English) exams. For younger children, the YLE (Young Learners English Tests) exam is used.
Another prospect with a good knowledge of English is the opportunity to find a high-paying and prestigious job, and then rapid professional growth. This is closely related to the previous education. By giving knowledge and skills to a child, each parent makes an invaluable contribution to his future. In the modern world, any profession is doubly valuable in combination with a foreign language, and at all important interviews, they are sure to be interested in the level of knowledge of the English language. Many companies send their employees specifically for training and require a certificate at the end of the courses. Usually the Intermediate level is sufficient. In some cases, a higher level is required, i.e. either Upper-Intermediate or Advanced.
Interesting opportunities open up when traveling. While flying to distant countries is not difficult, many find a vacation abroad much more informative and interesting than just spending the whole vacation at home. Children usually make new acquaintances and make contact more easily, so a vacation in foreign countries can be a good incentive to gain additional knowledge in the field of the English language. Since this is a generally recognized language of communication, you can always communicate with people from any other country. Therefore, the prospect, without fear or shame, asking the waiter to bring a cup of coffee and the bill is no less pleasant. And it is even more pleasant to see how your children communicate with the same children from different countries of the world and have a great time!